Stockwood Free Church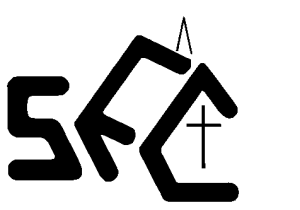 Following the advice of the government and the Baptist Union of GB to minimise the spread of the Covid-19 virus, we regretfully announce that all Sunday Services and weekday events here are suspended until further notice.
We will be providing an On-Line Services every Sunday starting at 11:00 am. Please click here and follow the instructions to join in (the site will be open from 10:30 am).
For Holy Week, each morning at 10:00 am there will be an SFC 'Thoughts for the Day' on Facebook
Additionally there will be an On-Line Social Gathering from 8:00 to 9:00 pm on Wednesday Evenings.
If you would like to read the letters from Lance (as well as other relevant information), please  click here (Password protected)
*********************************************************************
Stockwood Free Church is a group of ordinary people aged from nought to ninety plus, who are united by the love of the Lord Jesus Christ, with the desire to worship and serve Him in our community.
Our worship style on Sunday mornings from 10:45 is informal but Bible-based; family-friendly but welcoming to all, whatever their background. After a time of all-age worship, we have separate activities for children and youth, with a crèche for babies and toddlers. The format of our evening services varies throughout the month.
We run a variety of groups during the week, which welcome new members.
Whether you are just visiting friends, thinking of moving into the area or looking for help with a problem in your life you will find a welcome in our fellowship. Why not come and visit us one Sunday morning. You can find Stockwood Free Church on Ladman Road, in the heart of Stockwood in Bristol.
Please feel free to contact us for more information on any of our activities. Visit our Facebook page for an informal look at life at Stockwood Free Church.